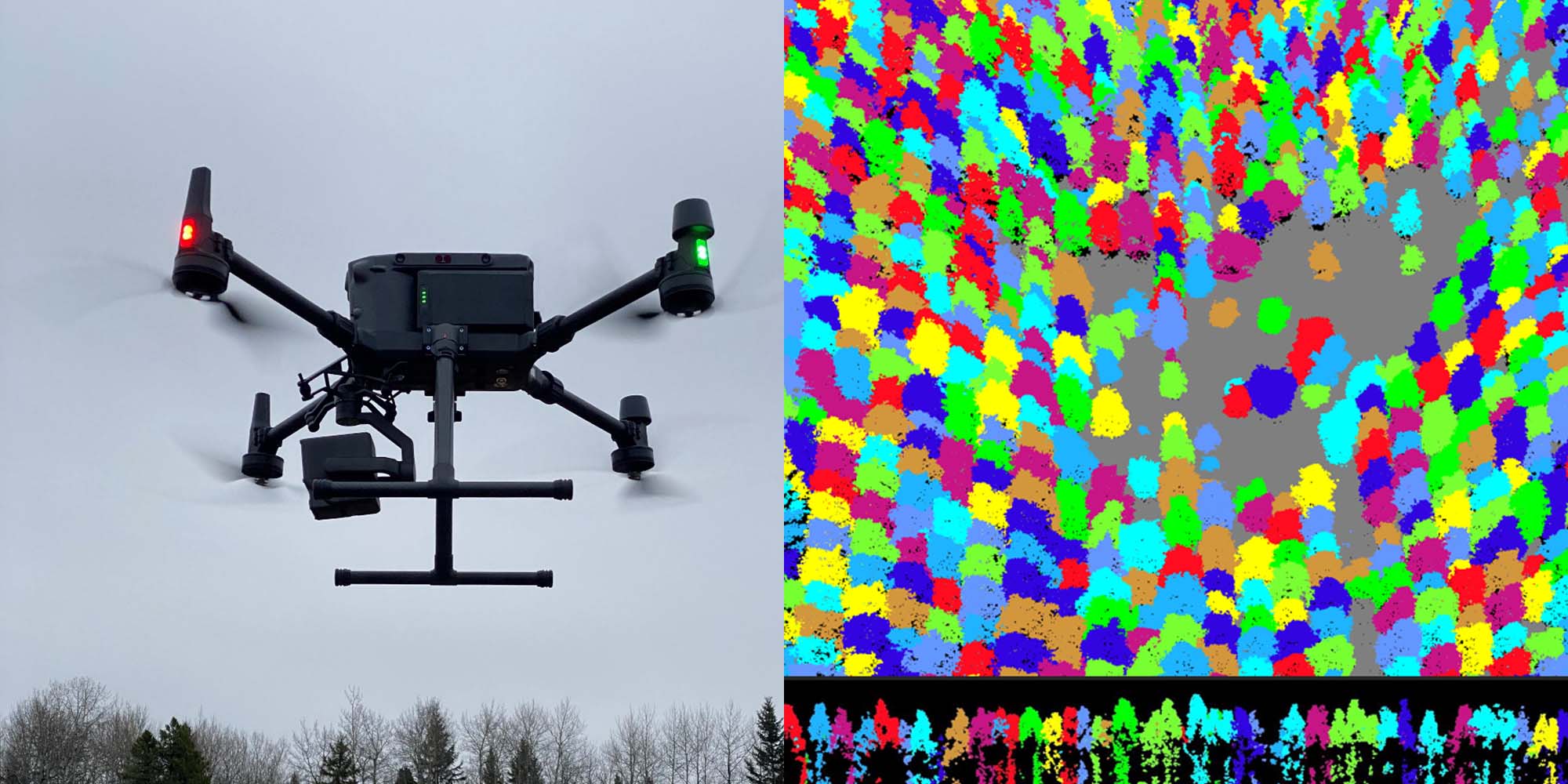 UAVs now have a firm place in forest management. High value targets such as PSP, TSP, and research are perfect for this incredibly detailed and accurate tool. Instead of just scribbles on a paper, you get:
3D high resolution LiDAR point clouds (Up to 2500 hits/m)
3D high resolution imagery (Sub-cm)
With this data you have a permanent, re-measurable, revisable representation of the landscape. This data gives you the MOST accurate measurements of:
Height
Crown size and volume
Stem mapping
Terrain modeling
From these inputs we can model many additional attributes to maximize the value of this technology and better inform your management decisions.